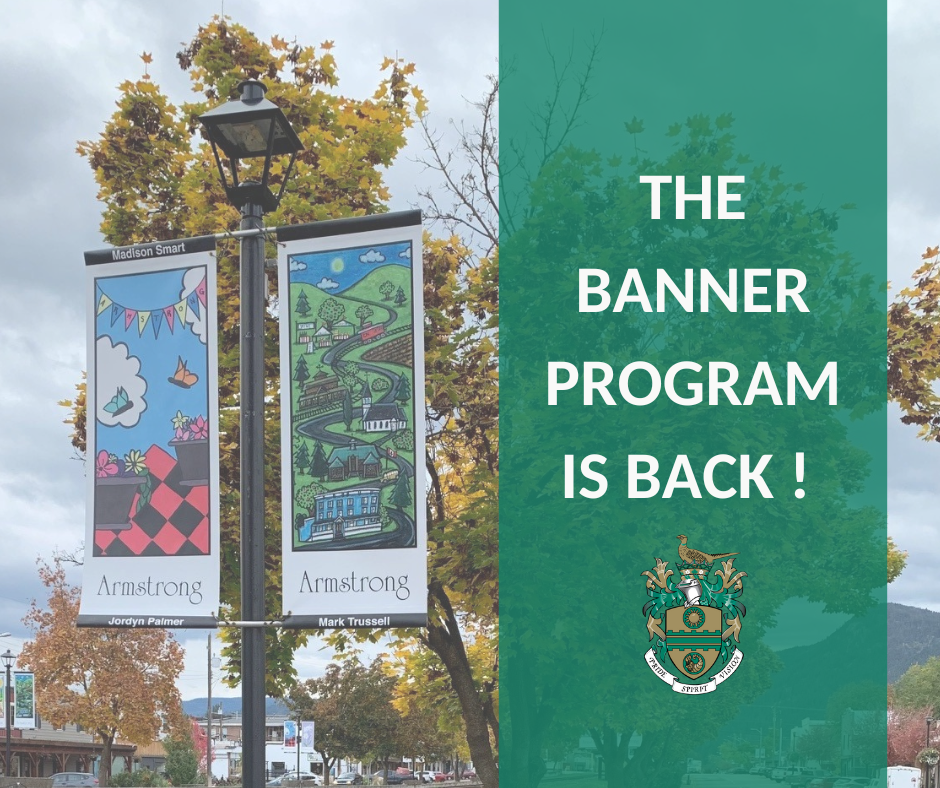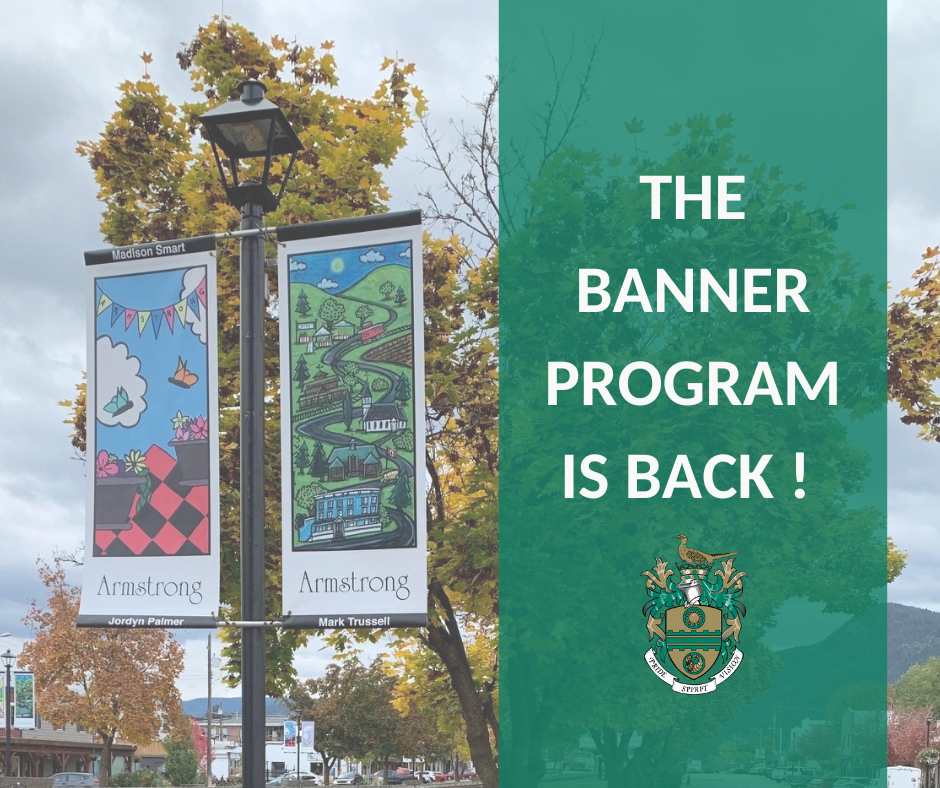 The City of Armstrong is excited to announce a call for artists to submit artwork to be featured on the City of Armstrong decorative street banners. The banners will hang on street poles throughout the City from 2023 to 2025 and will showcase what Armstrong means to its residents and businesses.

There are approximately 65 poles within the City of Armstrong that will display sets of decorative street banners. From the submissions received, up to four or five banner designs will be selected and artist recognition incorporated into the design. The banner program runs through a sponsorship program, with
the sponsor name displayed on the tail of banners.

Express your creativity with a banner that reflects this year's theme.
• Spring/Summer: Floral/Blooming
• Winter: Winter Sports/Winter Activities
Banner design should be simple and the colours bold and contrasting. With respect to design materials, full strength acrylic or oil colours are recommended for painted designs and markers for drawn designs.

Shading and subtleties will not translate onto banners well. Use of pastels, crayon, and watercolours are discouraged. Paper is available at City Hall.
Designs must be submitted on 13.25" tall by 5.75" wide 140 lb cold press paper. Please outline all lettering in black.

Submissions may be dropped-off at Armstrong City Hall, located at 3570 Bridge Street until 4 pm on Tuesday, February 28, 2023. Submissions will be received by City Staff and banner design selection will be made by City Council. Submissions will not be returned to the artist.

Please contact City Hall for further information or inquiries.