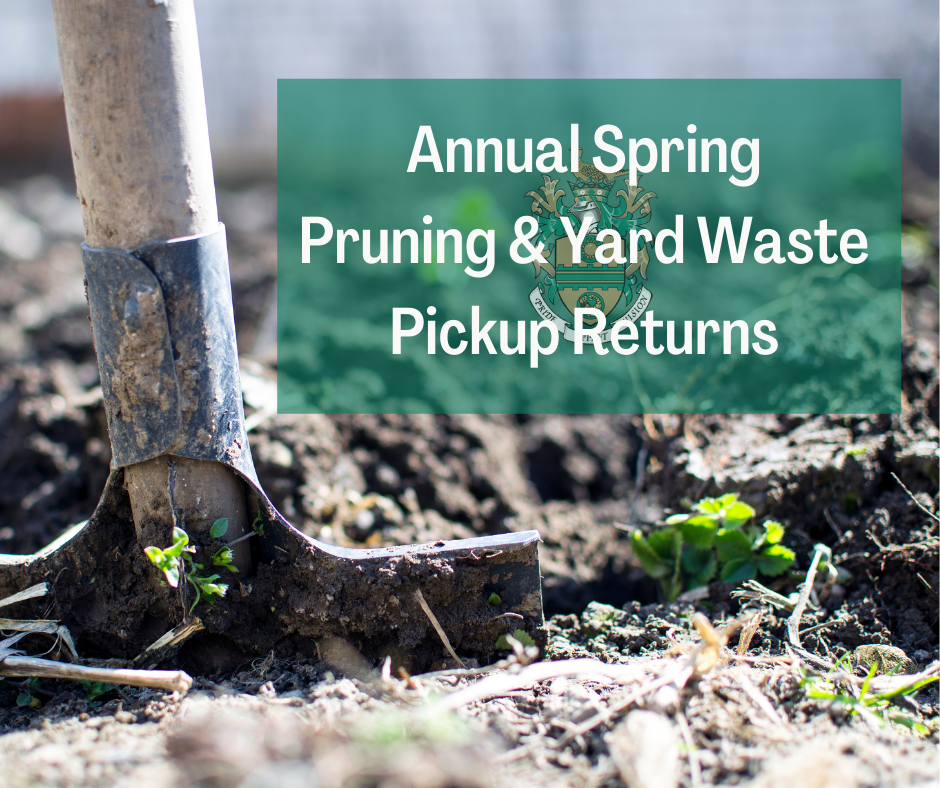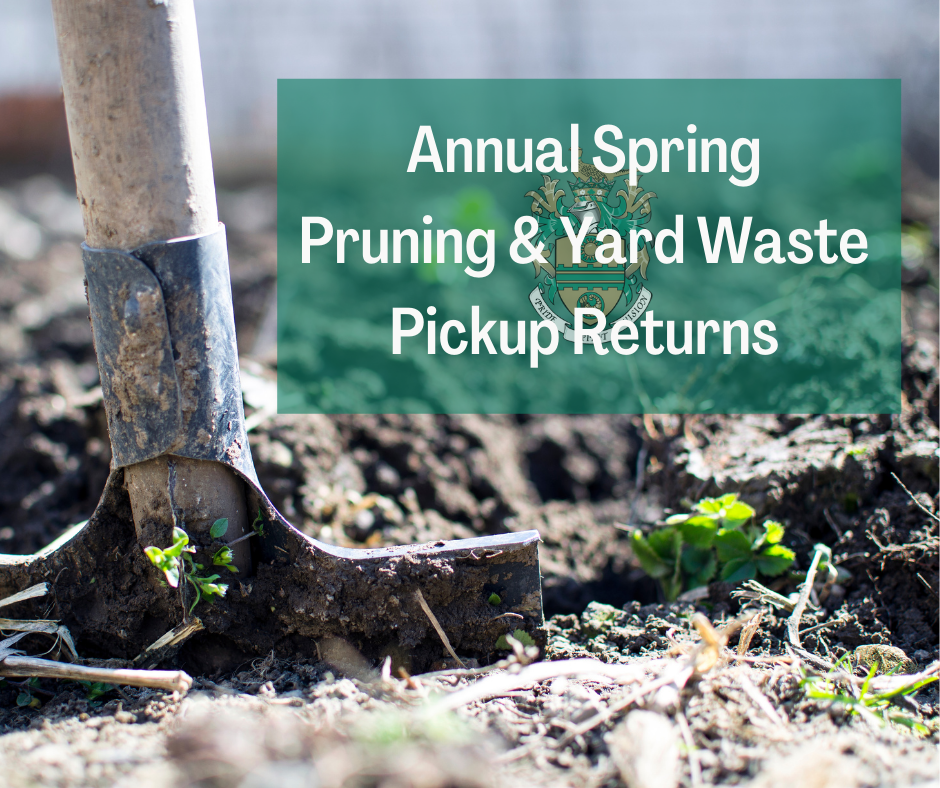 The annual Spring Pruning and Yard Waste Pickup program is set to begin on April 11, 2022, and the City is urging residents to choose sustainable eco-friendly paper bags for the packaging of organic materials such as leaves, needles, clippings and grass instead of the more common single-use plastic bags.

Does this mean plastic bags are no longer being accepted?
No, public works crews will continue to accept see-through plastic bags for the upcoming Spring Pruning and Yard Waste Pickup; however, plastic bags will not be accepted for the Fall Pruning and Yard Waste Pickup in November 2022.
Why is Armstrong encouraging this change?
The City of Armstrong is dedicated to encouraging citizens to adapt to more sustainable and environmentally friendly waste practices.
As per Bylaw 1871 Solid Waste Collection, Food Waste and Green Waste must be contained in a compostable bag. Discontinuing the use of plastic and implementing paper yard waste bags aligns with the current municipal solid waste collection service bylaw.
The City offers the annual pickup program as an additional service to residents in order to assist the public and limit the number of individuals visiting the Regional District of the North Okanagan's (RDNO) Diversion and Disposal Facilities. RDNO Diversion and Disposal Facilities does not accept yard waste contained in plastic bags; therefore, public works crews are required to remove each plastic bag prior to disposal of organic materials. The additional step creates inefficiencies for our crew which impacts residents as it raises overall costs for the completion of yard waste disposal.
What are paper yard waste bags? Often comprised of two-layered reinforced kraft paper, these bags are capable of holding all kinds of yard waste and are constructed of materials that is 100 percent compostable.

Where can I purchase paper yard waste bags? These yard waste paper bags are available for purchase at hardware stores or outdoor living centres.
Spring Pruning and Yard Waste Pickup program details include:
No loose material will be picked up.
Do not fill bags to the brim. Bags should not spill or overflow
Maximum weight of bag is 50 lbs.
Bags are to be placed at the curb and away from bundled pruning's
Leaves are not to be raked on to street
Prunings must be tied in bundles with string (no wire of any kind)
Bundle size must be manageable and are to be stacked parallel to the street, away from other objects, for ease of pickup
Maximum diameter of pruning bundle is 4 inches. Maximum length of pruning = 6 feet
No roots or dirt in the bundle
Pruning with thorns are to be bundled separately
Materials not meeting the above requirements will not be picked up.